Partners
International Business Connection

International Business Connection provides local expertise in all phases of the project development cycle.  IBC has developed green field projects for companies such as Toyota, Weyerhaeuser, Sempra Energy, CMS Energy, ThyssenKrupp Budd, Igasamex, Metrogas, El Paso Energy, Enron, Northern Star Natural Gas, Cutuco Energy, Texas Utilities and others. IBC has in depth knowledge of project finance and credit structures, and how the complete project development plan supports these structures.  IBC's work is recognized and highly regarded by government authorities and financial investors, adding instant credibility to any project.  IBC has managed international projects from $5 Million to $1 Billion USD.

IBC Provides immediate expertise and resources for companies in the planning and implementation phases of commercial expansion and project development.

IBC provides expertise in all phases of the project development and
commercial expansion cycle including: Development, Regulatory, Management, Technical. Commercial and Construction Services
Gary Coppedge, President/CEO
Phone: (505) 532-5000
www.ibcaccess.com
Proyectos Estratégicos Integrales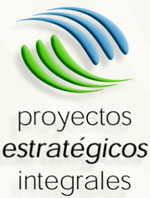 Proyectos Estratégicos Integrales ("PEI") provides comprehensive financial advisory and investment banking services to corporations, institutions and governments; the firm is located in Mexico City, Mexico.  PEI specializes in providing solutions throughout the Americas and the Caribbean.
The principals of the firm have full expertise in the public, economic and financial sectors. Their knowledge is the result of a broad and long experience in planning, designing and executing projects, and a permanent participation in decision-making processes.
The firm, founded in 2001, has provided specialized financial services to various industries, including agribusiness, transportation, real estate, communications, foreign trade and tourism. Additionally, it has taken part in diverse government projects involving financial regulations and the modernization of public services.
PEI provides: (i) planning, structuring and executing diverse financing transactions in the public and private markets; (ii) advisory services on merger and acquisition transactions and other corporate restructuring; (iii) specialized services to various governmental agencies and industries, including communications, energy and power, financial services, high technology, real estate, and transportation.
Contact:
Enrique Vilatela Riba
011 52 55 5520-0500
evilatela@pei.com.mx